So it may sound obvious but I love my job. No two days are ever the same and I get to capture some interesting events. If you know me well I'm often saying "I'm super busy" all the time but what does a busy week look like? Here's a look into one week in my life…
Monday 28th October
I started off the week capturing the final bits of a project I'm working on involving coffee. I can't tell you too much about it as it's not released yet but it involved going into a number of local coffee shops and capturing the spaces and drinks being made too. I also spent most of the evenings this week editing this as it needed to be edited and sent by the end of the week.
Tuesday 29th October
Tuesday was an edit day and I was working on the coffee photos and finishing a gallery of an engagement shoot for a wedding client. I was really happy with this little shoot in Woodhall Spa and exactly 1 month until the wedding they received their photos.
….and then things got weird….
As many of you know I work for The Lincolnite a local news website and it's my job to capture all things great and small going on in and around Lincoln. Today was no different as I got the call to go and photograph live penguins visiting a care home in the city. You read that correctly. Real life penguins in a care home!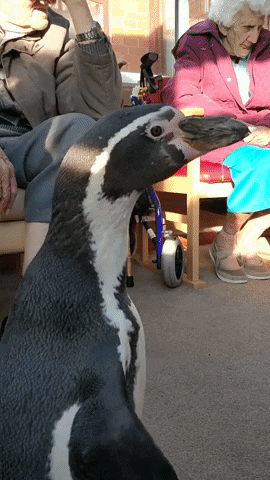 It made for some great pictures of the residents interacting with them but equally it was a bizarre event to witness and proves the point when I say "you never know what the next story is going to be when working in editorial photography!"
Wednesday 30th October
Wednesday was another edit day for the most part but the afternoon was dedicated to giving back a little. I often give talks at the University of Lincoln, Lincoln College and photography clubs about my work and the afternoon was dedicated to a talk inspiring photography students at Lincoln College to get out and experiment and build up their experience now to get ahead as they start their careers. It humbling to do these talks as they remind me how far I've come and helps me explain the things I just automatically do on a daily basis in my line of work.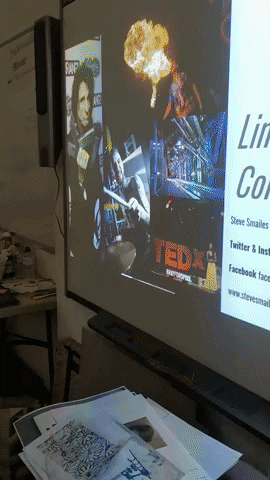 Thursday 31st October
Thursday was a BUSYYYYY day! This was a hectic day where I began sorting my admin a little. Catching up on emails and such. I sent a brief off to a client for a photoshoot next week for approval. Doing this I find helps to minimise wasted time and helps get ideas across to commercial clients and serves as a plan so everyone knows what will be happening on the day of the shoot.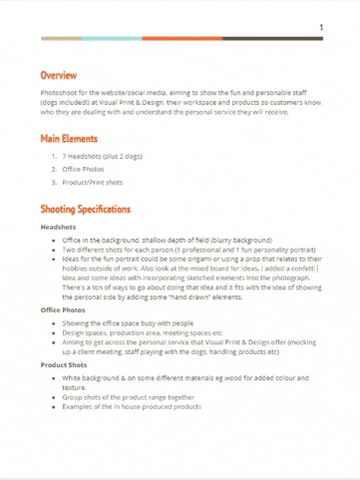 …. Once this was done I uploaded some of the coffee images (still editing these in the evenings and uploading in the mornings) and it was off to a lunch shoot….
Kine is a local burger restaurant that we were featuring in a story on The Lincolnite as they were introducing new desserts but seen as we hadn't published anything about them before we went to photograph the full experience of eating there and I captured all the food fresh from the kitchen. (A thankless task I know!!) It's always great to have an opportunity to get really detailed photos like this. If anyone wants food photographing I will always oblige!
Thursday wasn't finished there though. A very special event was taking place in the evening. In the weeks prior to this one I have been shooting portraits for The Lincolnite's 30 Under 30 event. Showcasing the future generation of rising stars in Lincoln and Lincolnshire. From entrepreneurs to scientists, mental health advocates to sportspeople. The portraits were then printed and displayed at the event, online in an article on The Lincolnite website and in a special printed booklet.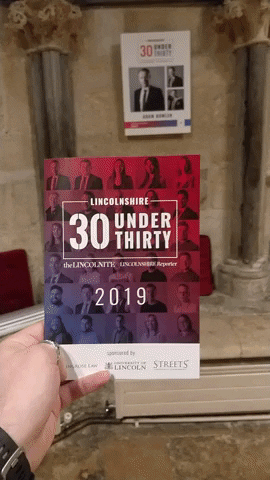 It was fantastic to see all the portraits printed and everyone's reaction to them. They also got to take their portraits home as a souvenir which was awesome. I hope they display them with pride!
Friday 1st November
And then it was wedding day!! Jess & Matt had an awesome wedding day at The White Hart Hotel and it was an honour to spend the day capturing their wedding. As with all my weddings I make sure they get a few photos the following day so here's a few I can show you for now.
Saturday & Sunday
Saturday was mostly spent editing Jess & Matt's wedding and I also attended the Diwali celebrations at the Showground but i don't have those finished and really need to put my feet up!
So there you have it. I brief tour of what a week looks like for me. I hope you have gotten a glimpse behind the curtain of what I get up to week to week and know what I mean next time I say "it's a busy week!"
If you have any questions drop me a message on facebook or instagram or email info@stevesmailesphotography.co.uk